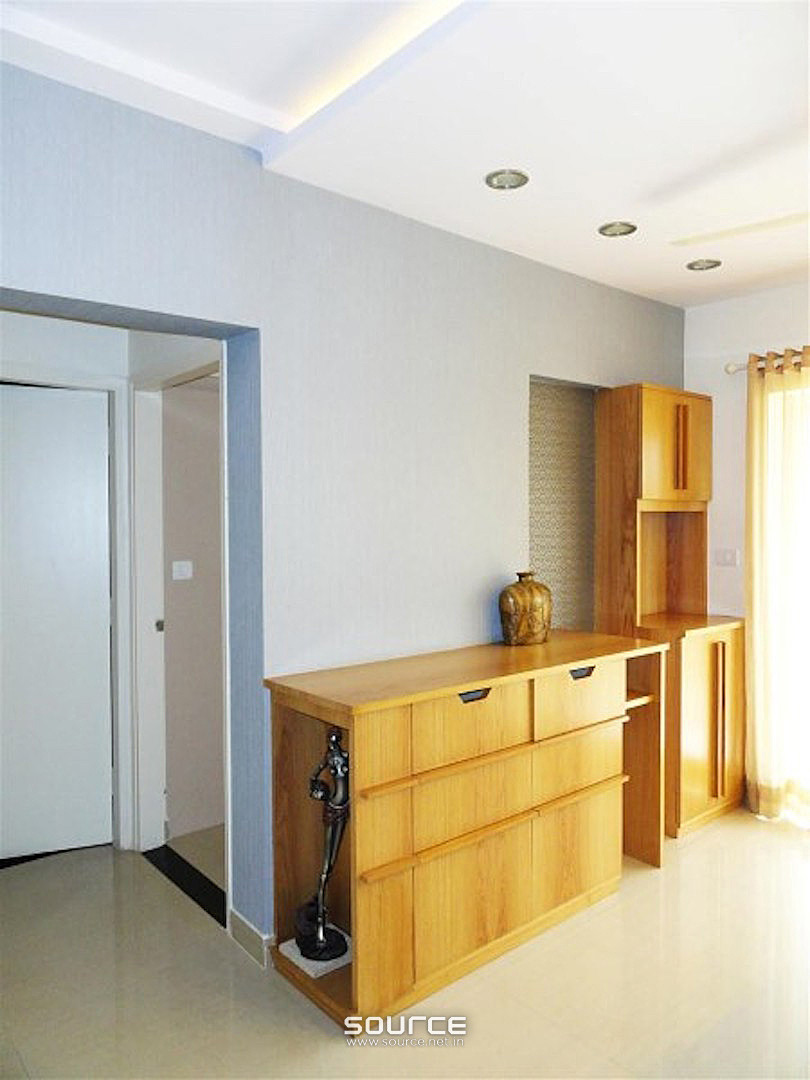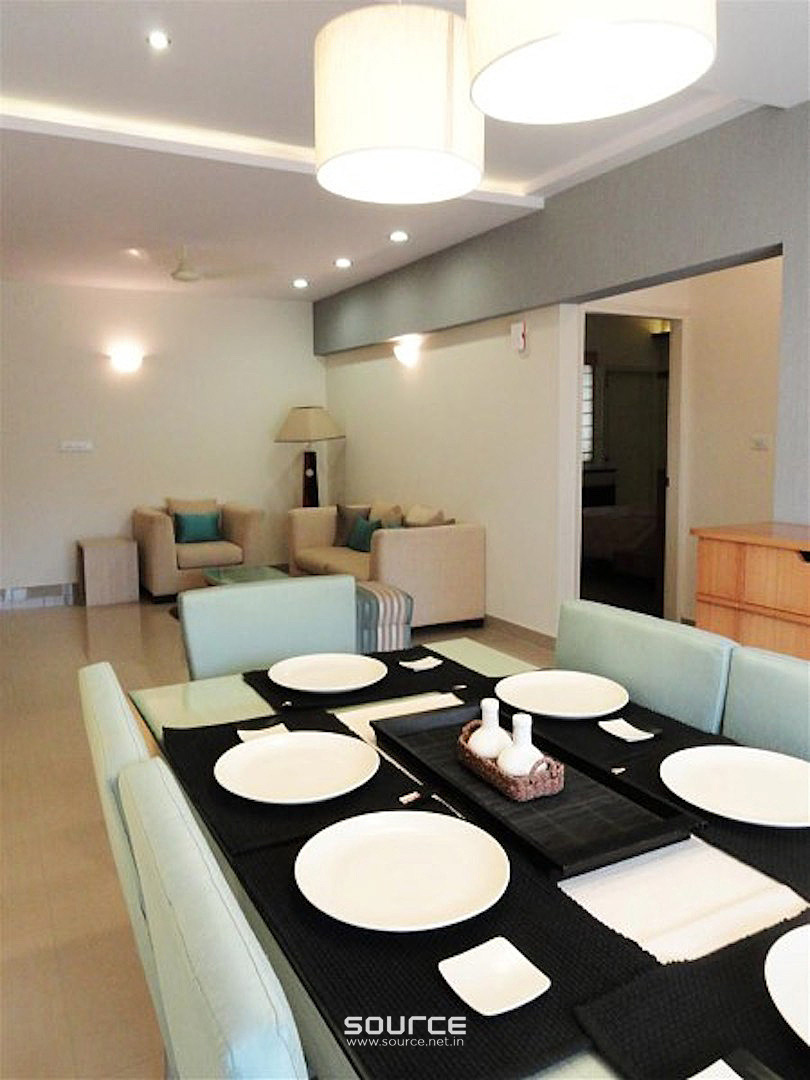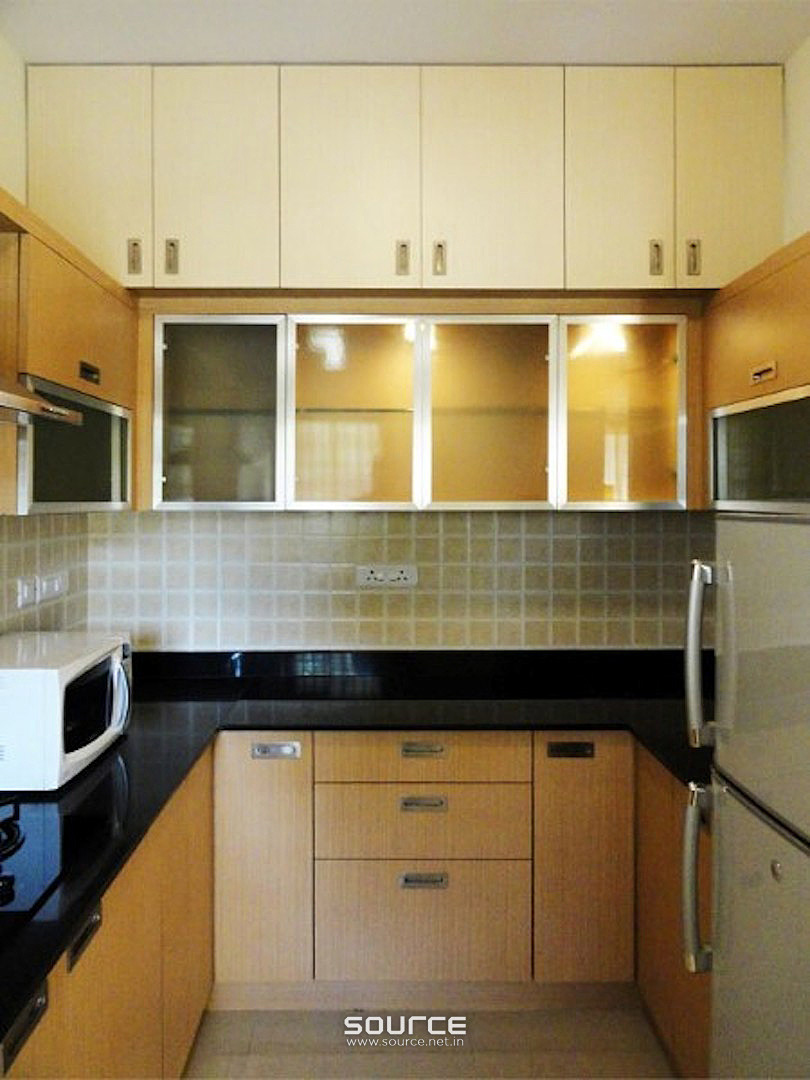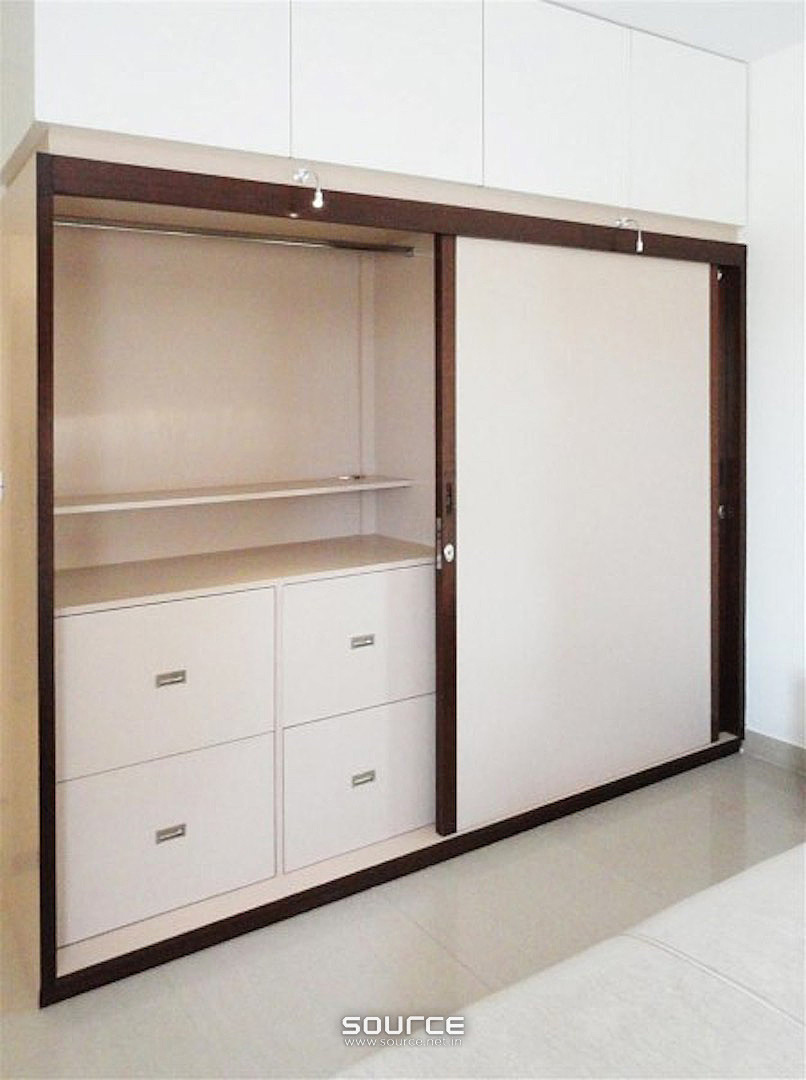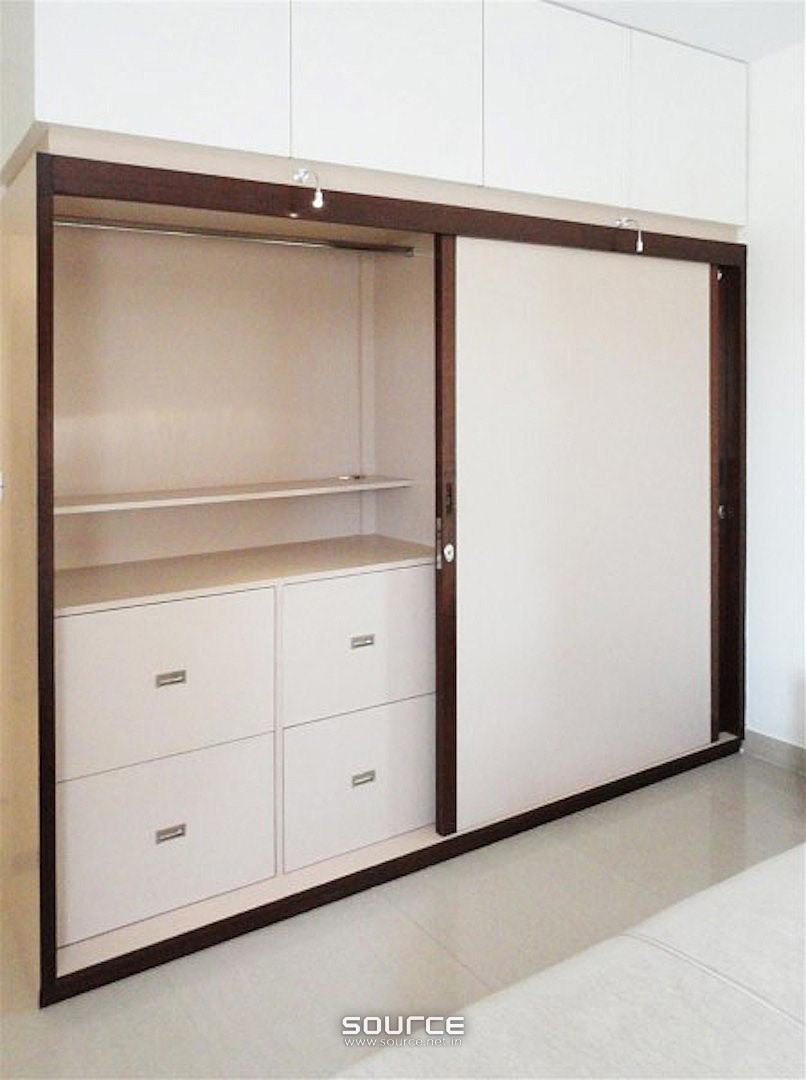 The model flat at Chartered Beverley Hills was a transformative one. After the completion of the model flat, the builder's customers saw the potential of their own apartments and starting budget 3-4 times more on their respective interiors than they were before.
The project was designed to be universally appealing, yet with a strong personality of its own. The living room in its sky blue and light oak wood creates a cheerful and timeless hub of the home, and the bedrooms with their extra tall wardrobes and stylish decor form the perfect personal space for a cosmopolitan Bangalorean.

Warm, neutral tones are reflected in the kitchen , bedroom and wardrobe designs.
Not restricting ourselves to mere surface treatment, we employed subtle yet compelling lighting within the kitchen cabinets, above the bed headboards, within the wardrobes and across the false ceilings in the living spaces.

Furnishings, wallpapers and accessories were custom selected to further complement the interior architecture.