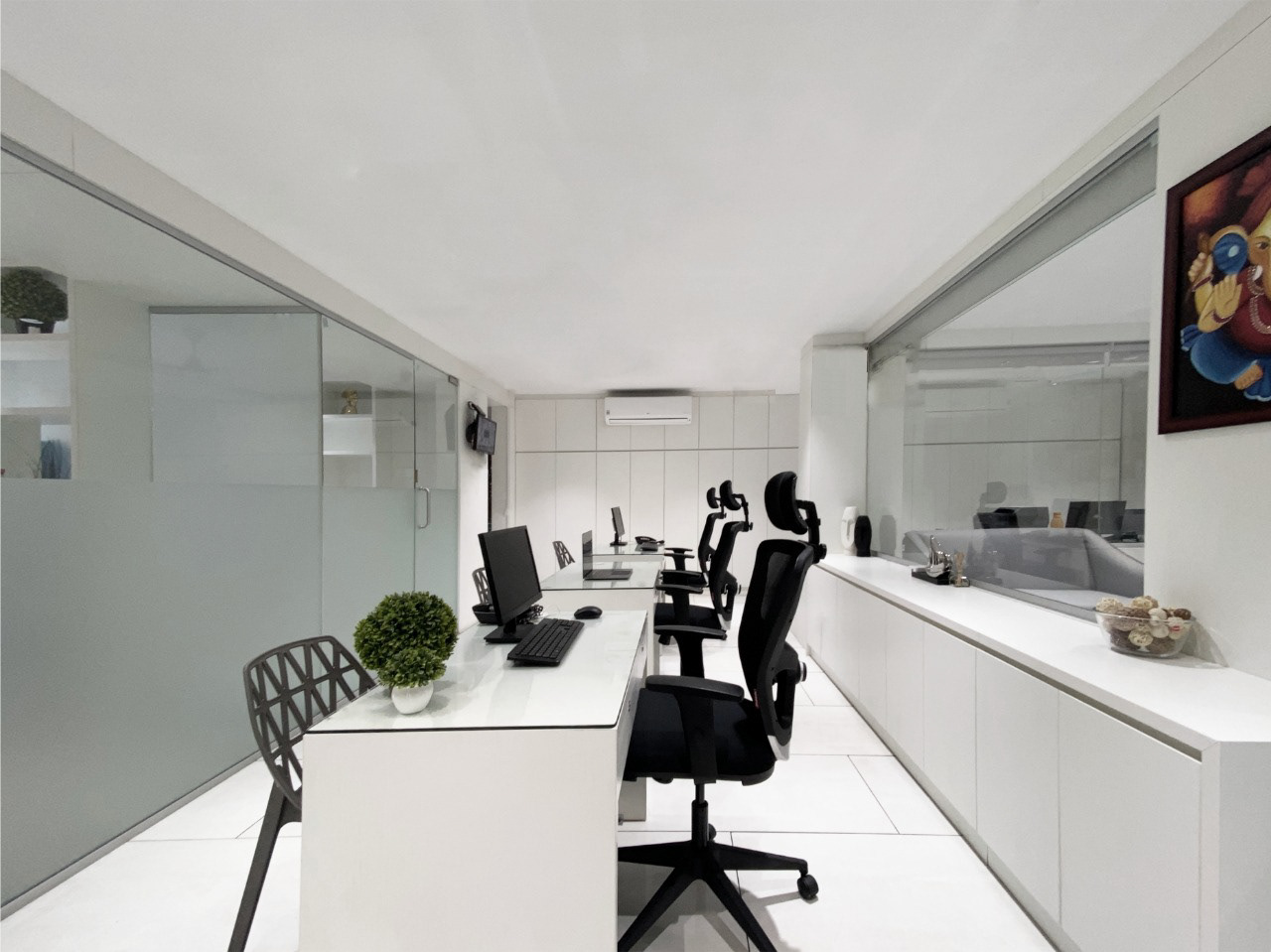 KAVERI SILKS TRADE OFFICE
The project is located in the heart of the old market area of Bangalore, where large wholesale transactions are typically carried out on the floors of humble shops that rarely exceed a hundred square feet in area. A reputed and established silk company approached Source to design a modern space befitting the scale and prestige of the silk trade in the city. The space is divided into two halves, with product showrooms, offices and meeting rooms in the front and a large warehouse in the rear.
A nearly all-white material palette was adopted, to allow the vibrant colours and textures of the saris and fabrics to express themselves. The meeting rooms feature wall-to-wall mattresses, to maintain the tradition of laying out various materials on the floor for close inspection, before wholesale deals are struck.
Completed in 2019, the unconventional space was well-received by the traditional trading community, and reinvigorated the business of the firm.