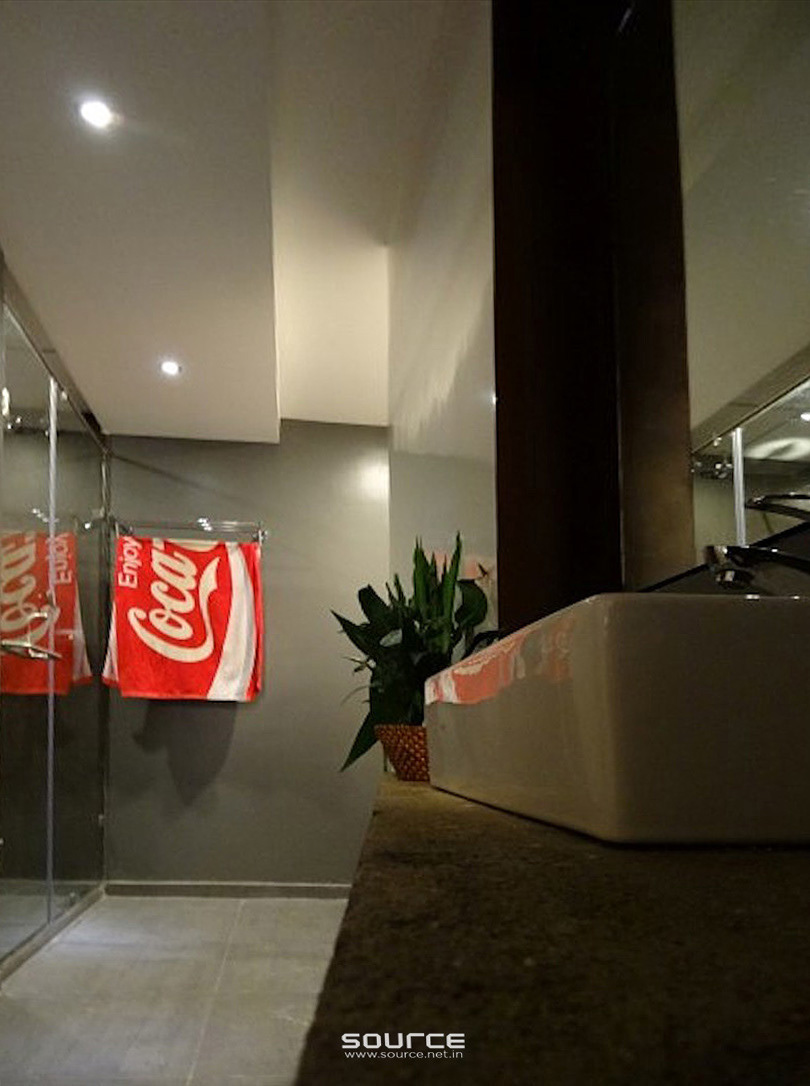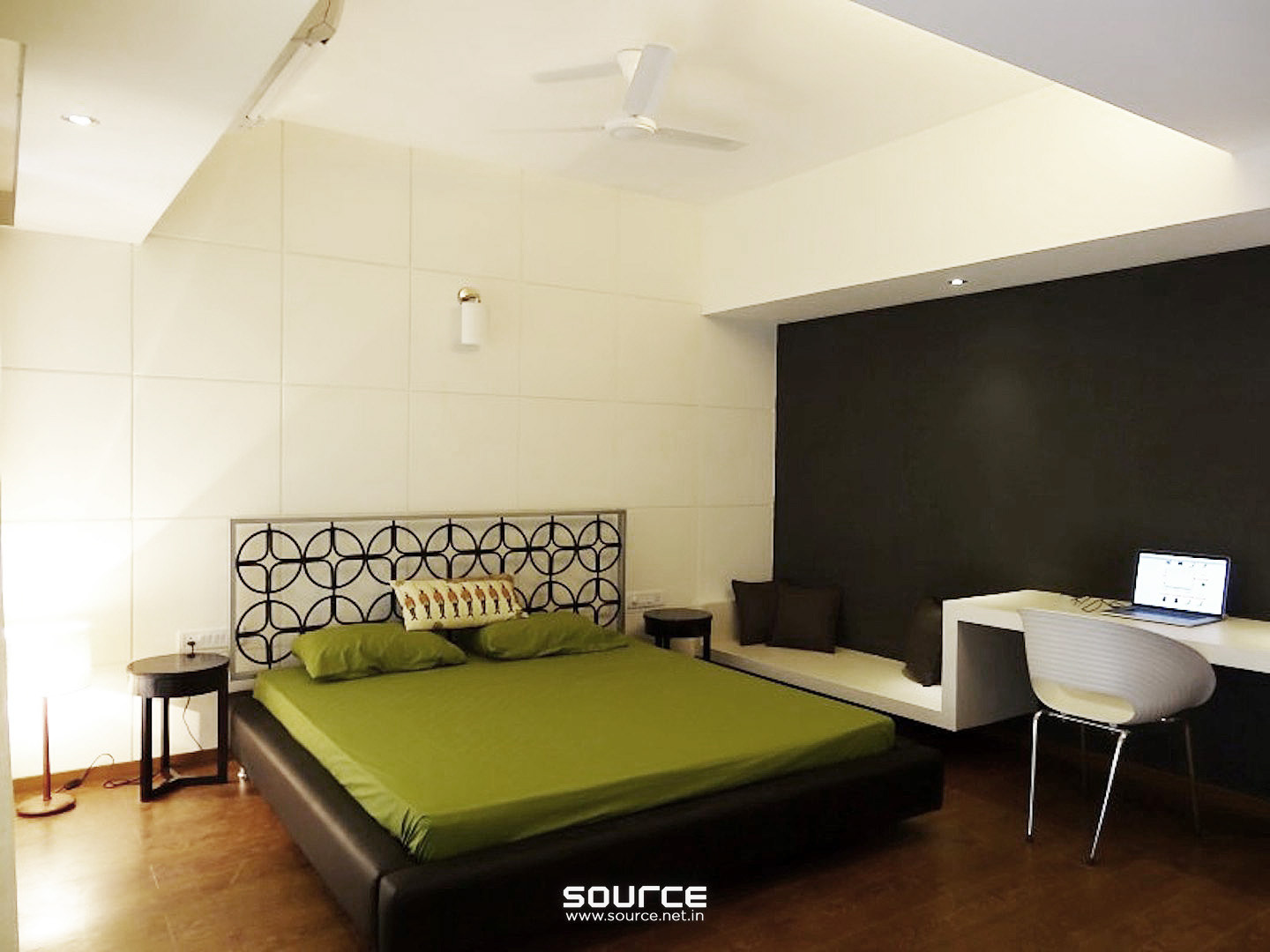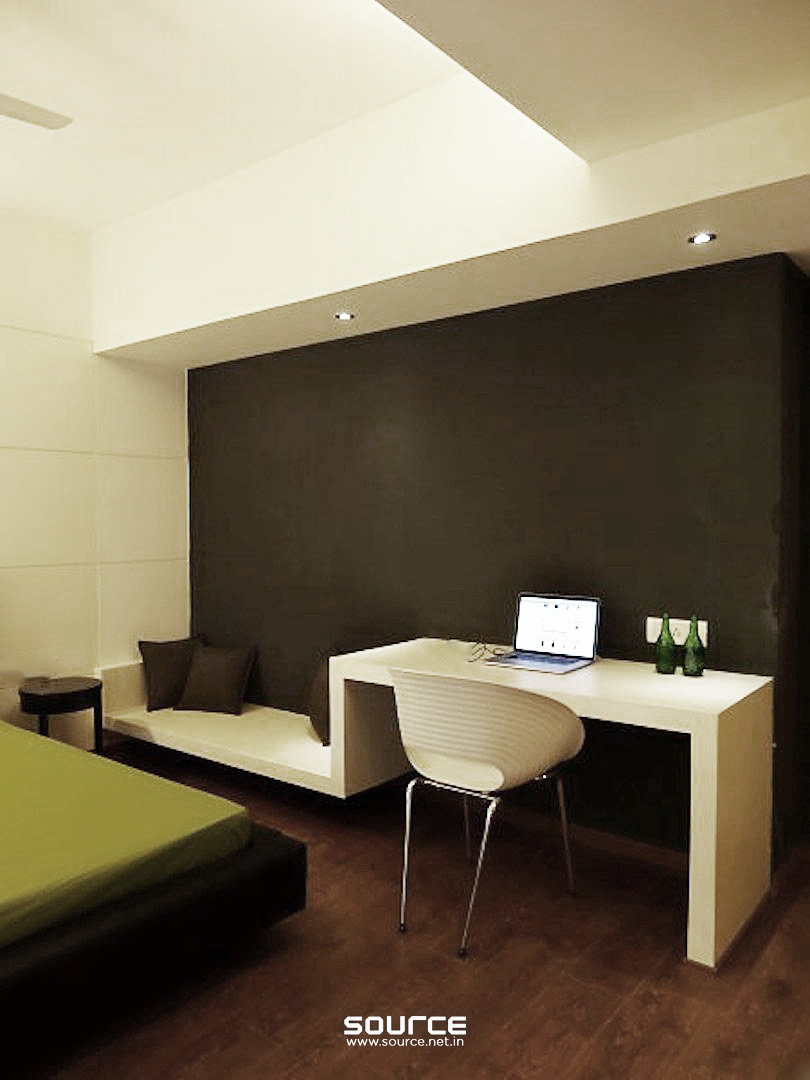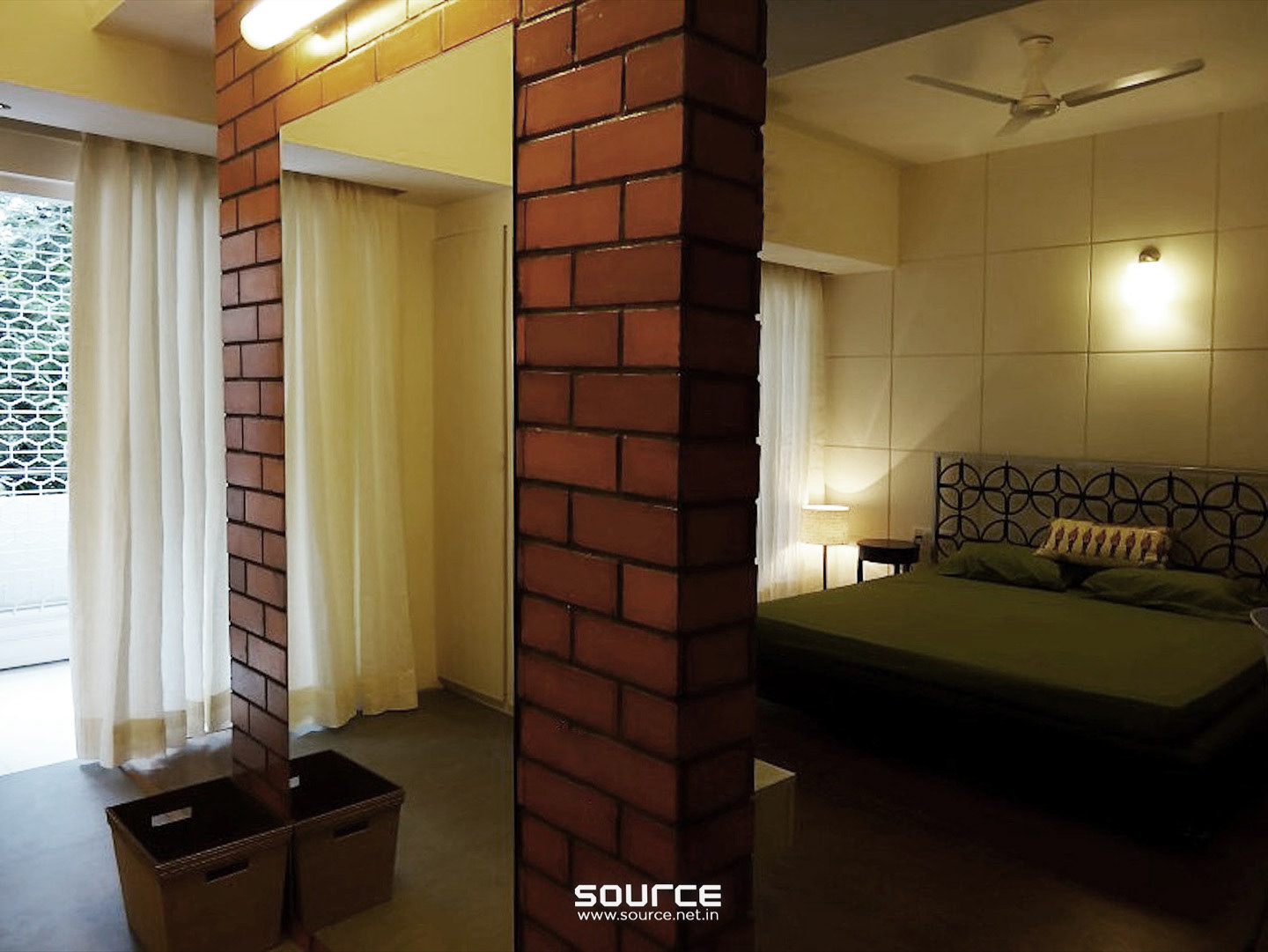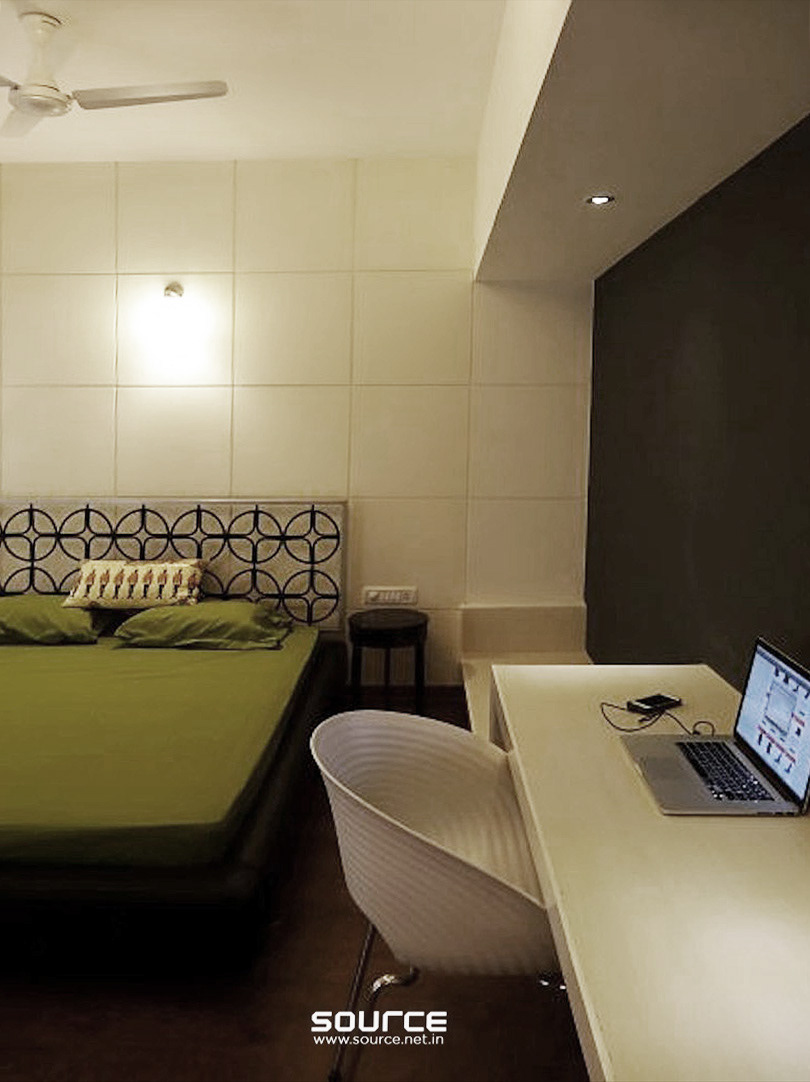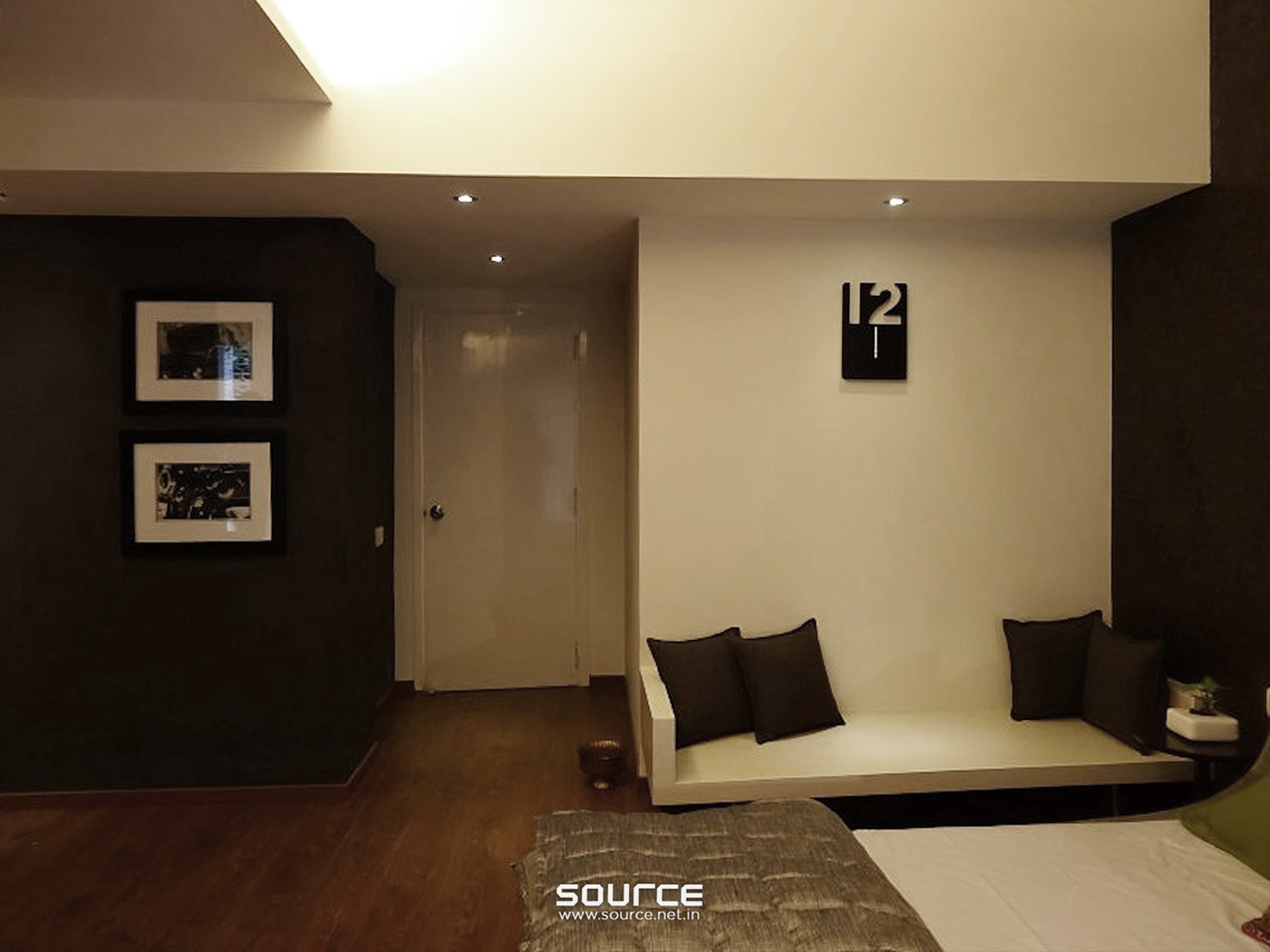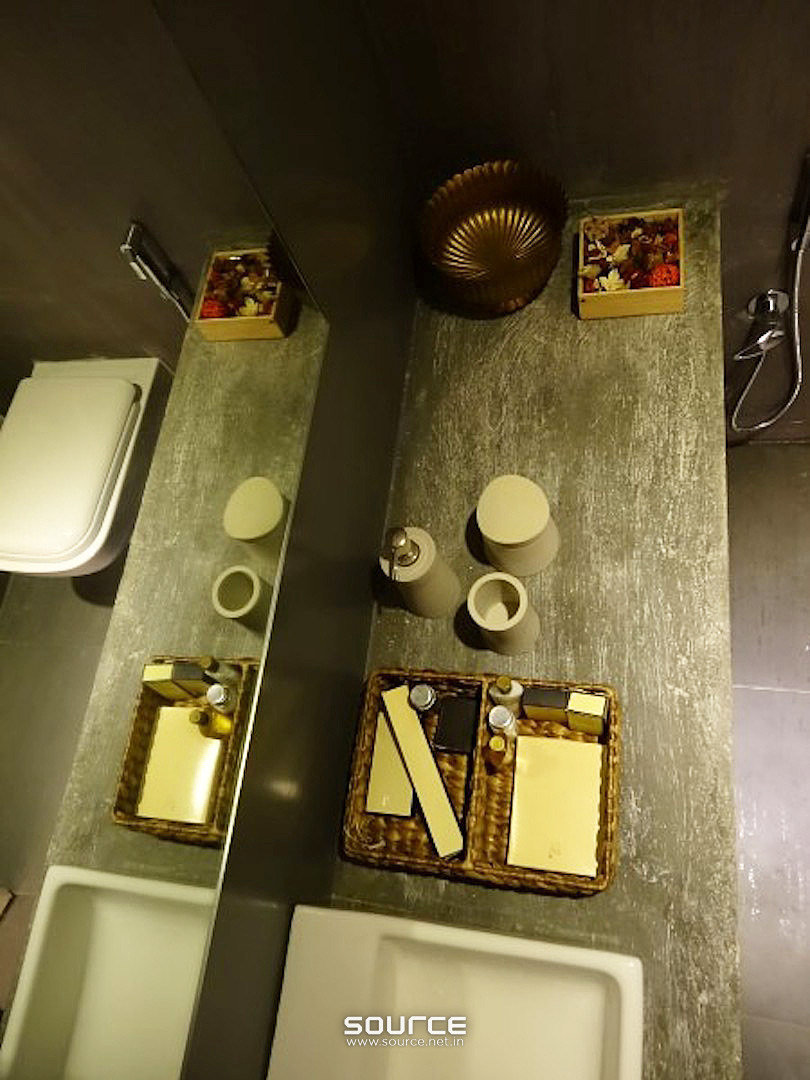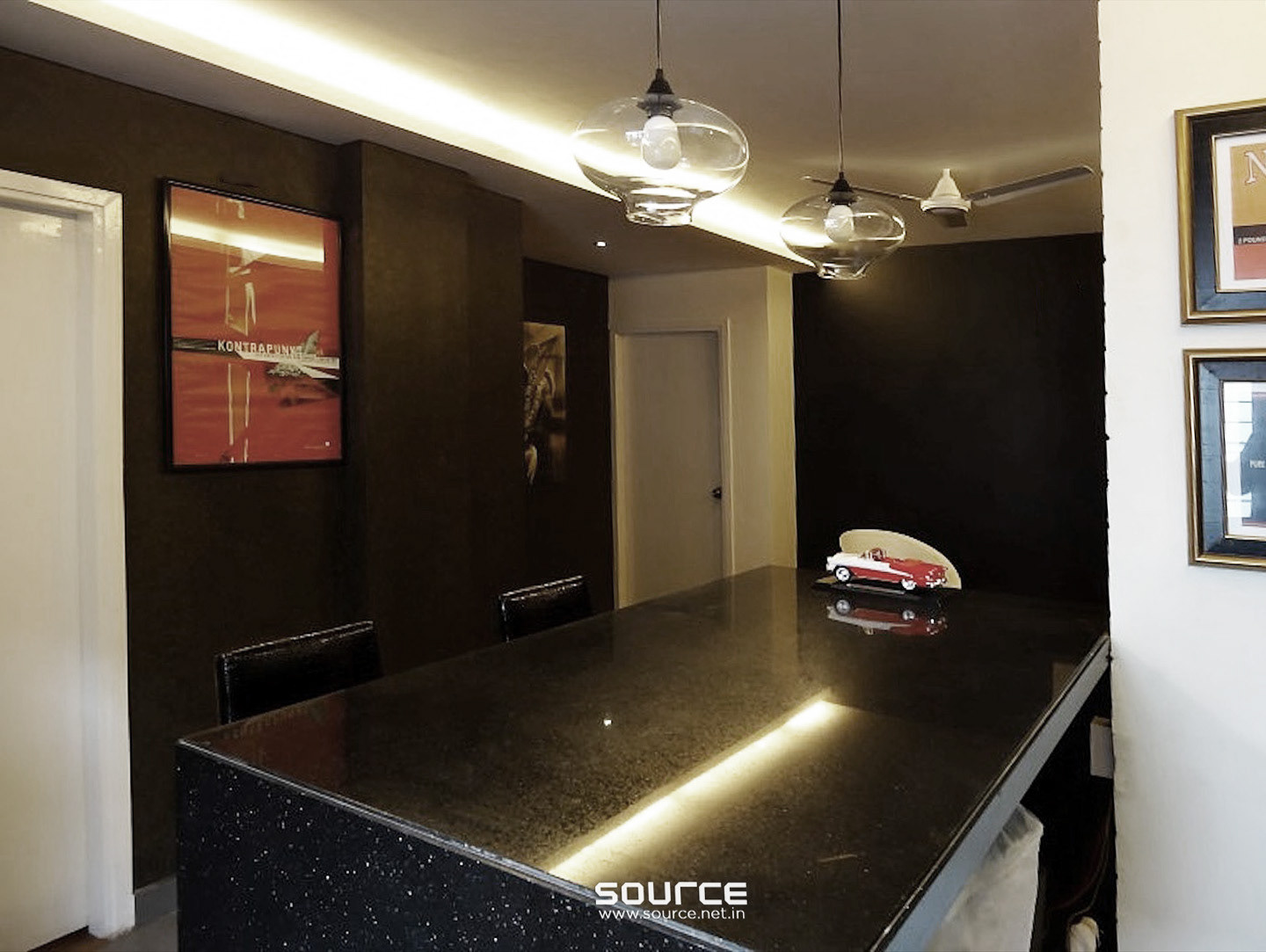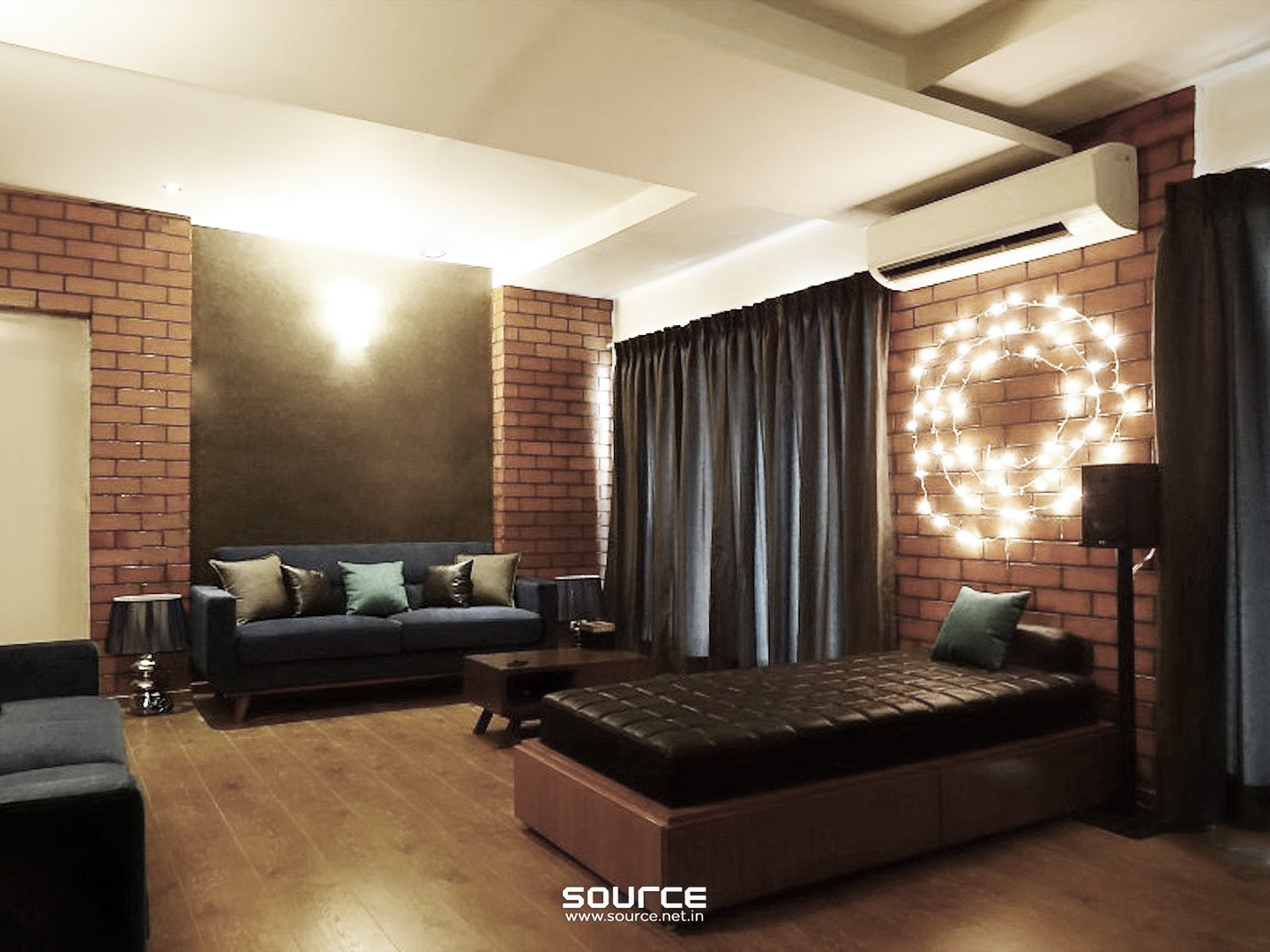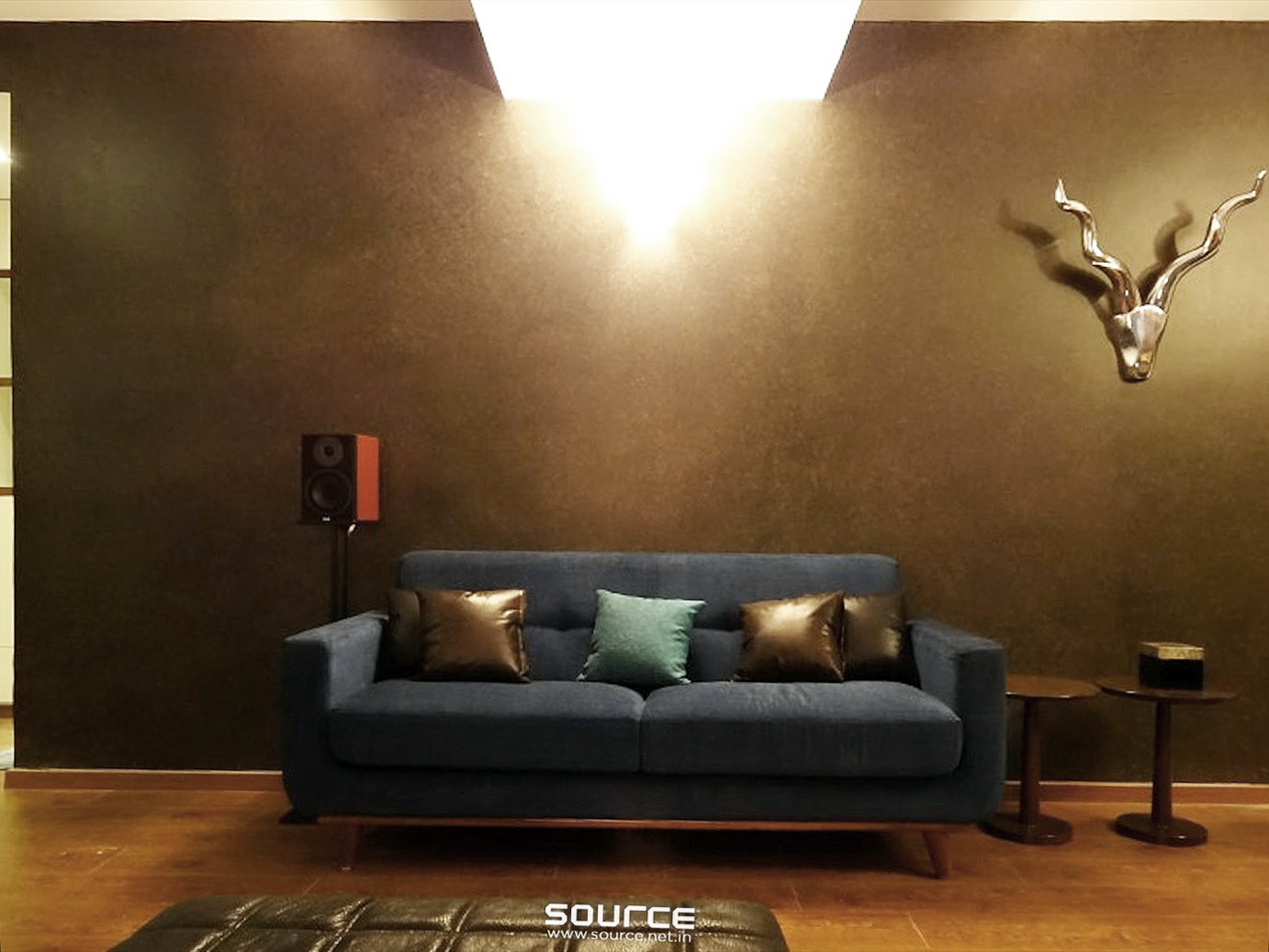 This apartment was designed for a well known Indian Cricket star Mr. Robin Uthappa and his manager Mr. Arjun Goutham. It was created by combining two single-bedroom units in the second floor of an older building located in a quiet lane in Bangalore.

The merging of the two apartments resulted in an 1,800 square-foot home with an additional 400 square-feet of balconies. The new home consists of a large home theatre room (275 square-feet), a 175 square-foot gym and a 300 square-foot open-kitchen-dining-lobby, along with two 325 square-foot bedrooms. The unconventional programming of spaces is tailor-made to suit the two bachelors and their fast-paced, sporty lifestyle.

The apartment is longitudinally divided into two functional halves, with the provision to lock off the bedroom zone while the rest of the spaces are still accessible by visitors and staff. Each bedroom has a 15 feet long bank of wardrobes, separated from the sleeping area by exposed brick walls, a rustic touch that repeats in the home theatre area. Each bedroom is complete with a study and TV area, with access to a common balcony that has sweeping views of lawns all around. The oddly shaped bathrooms were turned into interesting spatial experiences.

The lack of a separate utility required the inclusion of the washing machine and dishwashers in the open kitchen itself, which was made possible by inserting them under a raised breakfast bar.

The apartment was accessorised with retro-themed artefacts. Muted and rustic finishes such as the blackboard walls in the lobby and the varnished concrete bathroom counters serve as a backdrop for sleek and refined furniture and woodwork. The lighting is muted and moody, creating a smoky mystique that is at the same time playful and unrestrained.